Faced with public opinion and public authorities' new expectations in terms of commitment, expertise and exemplariness, companies have everything to gain by engaging in Positive Public Affairs in order to better advocate their interests within the bill co-elaboration and make themselves indispensable to national and local public authorities.
---
Our opinion column in Les Echos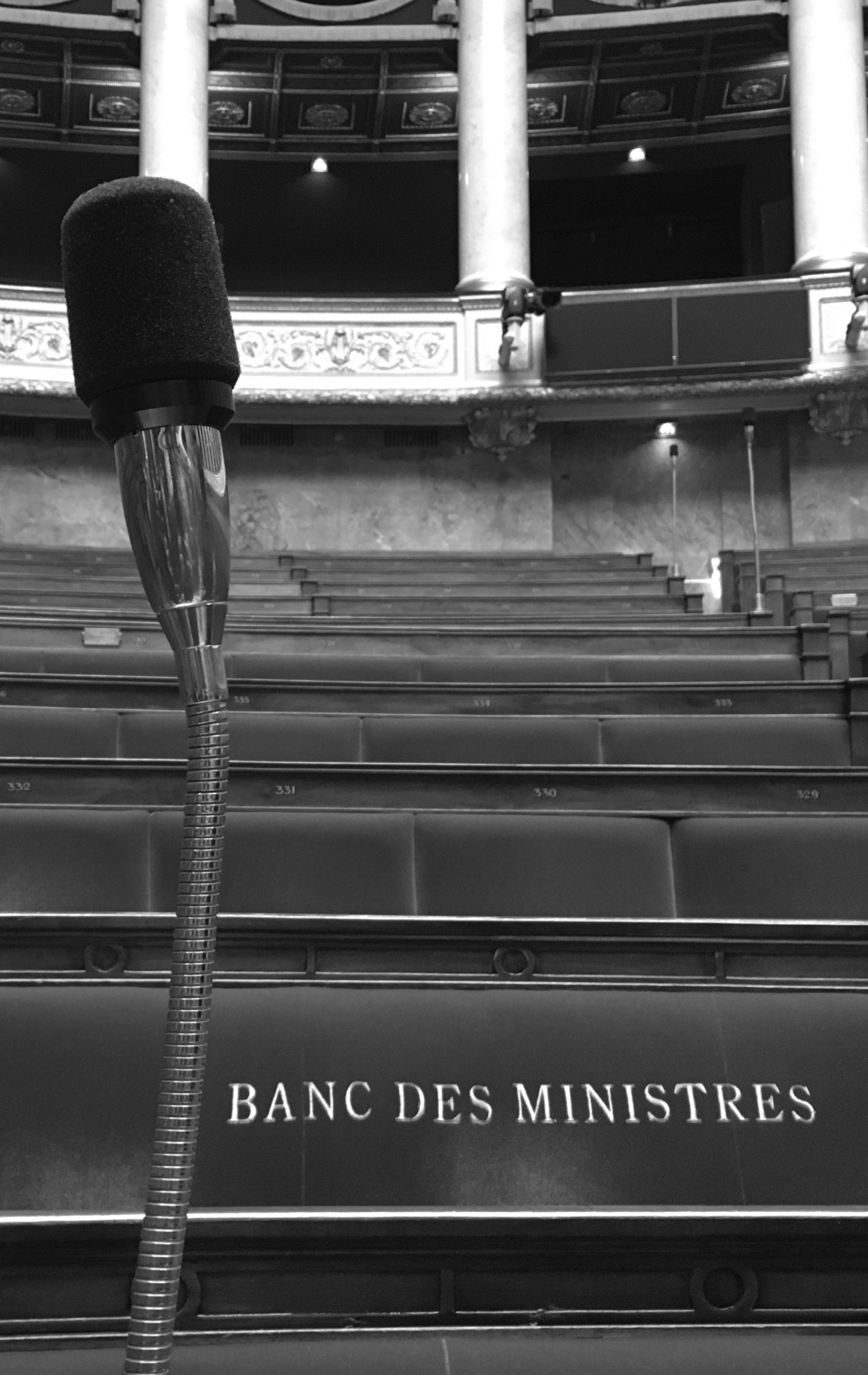 A new elaboration of bills and public regulations
Faced with a delicate social and economic context, public authorities have to very quickly identify solutions, directly operational in the field: thus, elected officials and administrative technostructure increasingly rely on the expertise and recommendations of companies.
The Covid-19 crisis in France has brought the State to the forefront: French society and economy are still largely organised around public regulations and subventions, but the latest bills passed in France and introducing a "state of Economic and Health Emergency" put public authorities at the core of the business world.
At the same time, expectations toward companies' commitment in society have never been so real: the french big economic bill ("Loi Pacte") in 2019 made the topic of the impact of companies in society unavoidable. Indeed, public authorities expect companies to make a resolute commitment to the common good, by (i) transmitting expert recommendations with great reactivity, (ii) reporting data and feedback from territories where companies are settled and (iii) suggesting solutions, able to create consensus in public opinion and economy.
From now on, companies are highly expected to demonstrate their genuine commitment within society, through their POSITIVE impact on society ; that is to say beneficial because sustainable from an economic, environmental and territorial point of view.
What is at stake now for the longevity of companies is that the leaders who are successfully proving the real usefulness of their business in society and territories are likely to be those who, tomorrow, will be heard by public authorities and be able to plead their interests with legitimacy and attentiveness.
"We are co-building our action plans with companies in return for commitments on their side"
Thomas Courbe, General Director of the Companies Department within the French Ministry of Economy and Finances (Interview in the website "Acteurs Publics" - 2019, November the 15th)
While public authorities are preponderant in France but are lacking human and financial resources in Paris and in local regions, companies have a brand new opportunity to embody a pivotal role in society, by assuming not only a transcription of their interests but also a prescription of solutions toward public authorities ; solutions that companies can assess thanks to their expertise and their presence locally.
Henceforth, companies have an unprecedented key role to play in the co-construction of the bill in order to better and directly advocate their interests. The only condition being that they take into account the growing expectations of the public authorities towards them and respond with commitment, expertise and exemplarity.
---
Companies that will be able to demonstrate their POSITIVE impact for society will definitely be the privileged partners of public authorities in the co-construction of the bill : that is why we are convinced that companies have everything to gain by undertaking Positive Public Affairs in order to better advocate their interests into the co-elaboration of the bill and making themselves indispensable to national and local public authorities.
How could Public Affairs be resolutely Positive ? By having a threefold "E" method:
---
by a CONTRIBUTION-based approach on public policies through the transmission of proven solutions & the EVALUATION of their medium-term impact, to be identified as a key player in the transformation of society.
based on tangible PROOF & the transmission of experienced feedback and data from the TERRITORIES where the company is set up, to be heard as an expert referent for its issues.
by a method of TRANSPARENCY with public authorities & CONSULTATION with civil society, to be considered, in crises as in real-time, as a legitimate partner in the co-construction of the law.
---
Any public affairs strategy can get a lasting and reliable impact provided that it is accurately aligned with the purpose or "raison d'être" of the company and it cleverly employs the tools and methods of communication to better increase its influence.
Wemean proactively supports you throughout the legislative, regulatory, political and media process of your interests.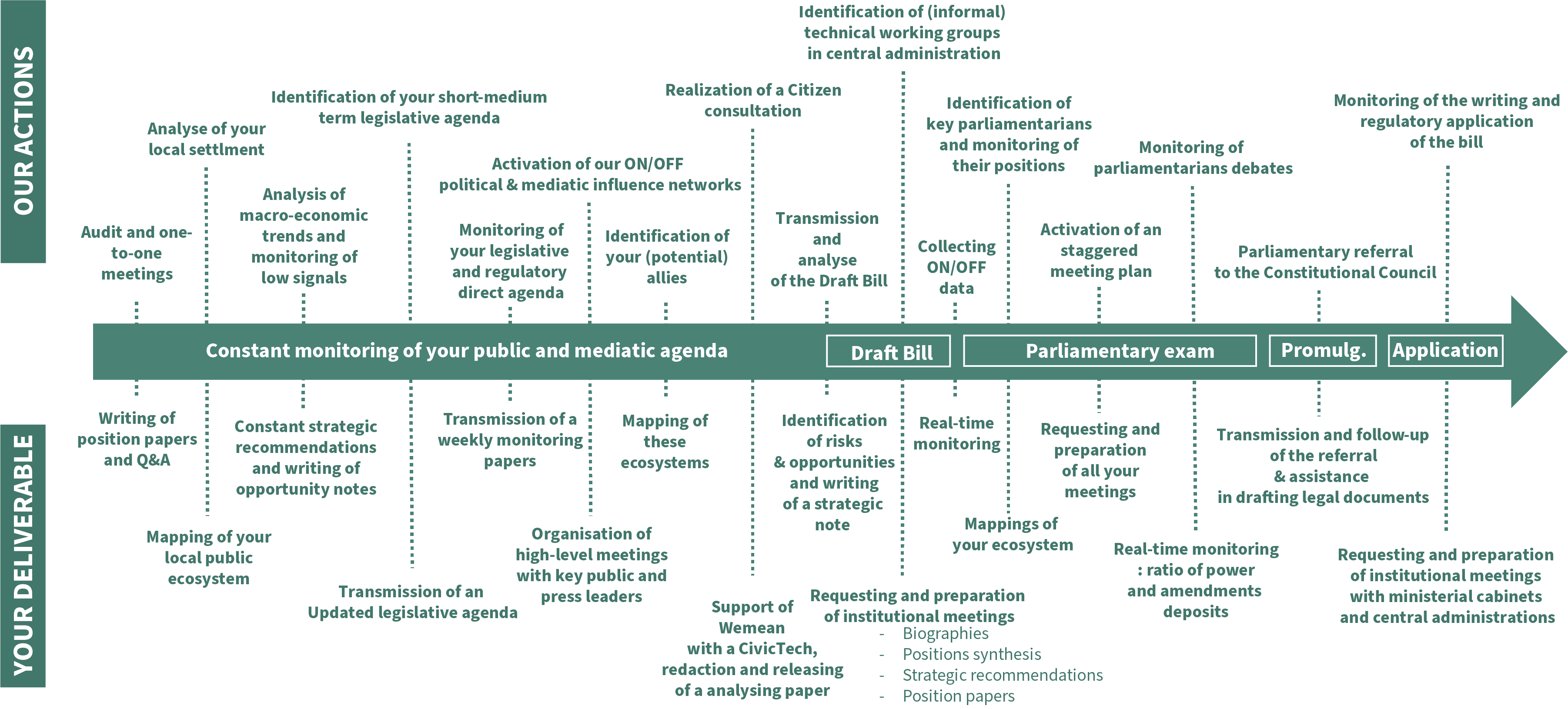 Concretely: your action programs
We offer action programs, which can be personalized and modular according to your institutional objectives.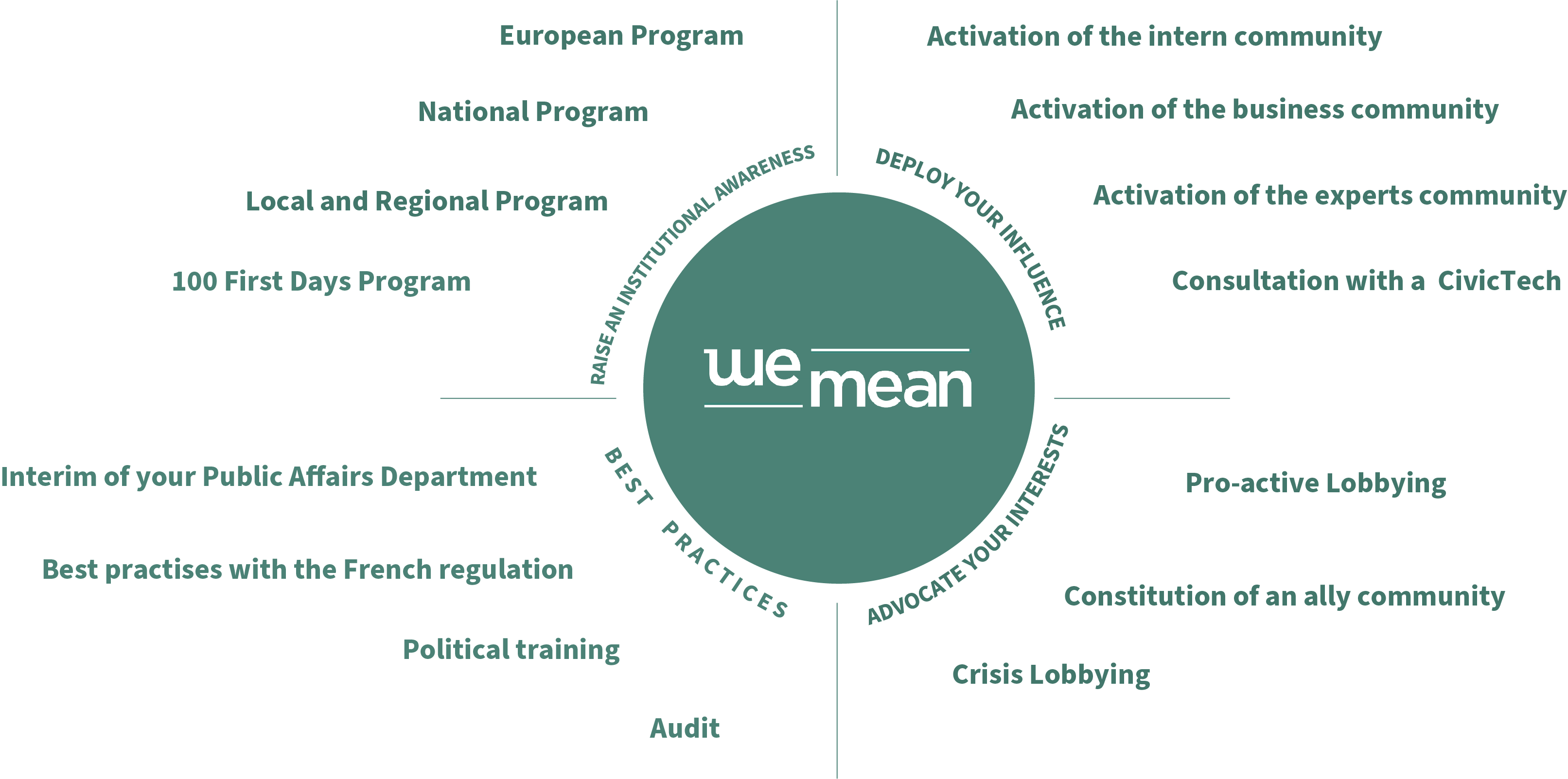 Each action program includes 5 essential pillars:
A writing committee for your positions papers and differentiating contents:

to problematize, editorialize and write all your position papers with all the pertinent data and local/national arguments.

Enhanced human and digital monitoring:

to combine a digital analysis of low signals with a human and political comprehension of your issues.

Positive and evolutionary mappings of the ecosystem:

to better understand the common struggles to be waged with your institutional ecosystem and the consensus to be created with your stakeholders, rather than maintaining sterile and outdated cleavages.

Staggered institutional meeting plans:

to accompany you in advocating your position to the most relevant institutional interlocutors, from the political to the technical, from the national to the territory, from short-term to medium-term emergencies.

A permanent and agile advisory force:

to constantly update you on the latest news, and content, make recommendations specifically adapted to your issues and personalized according to your sector of activity and our positive public affairs strategy.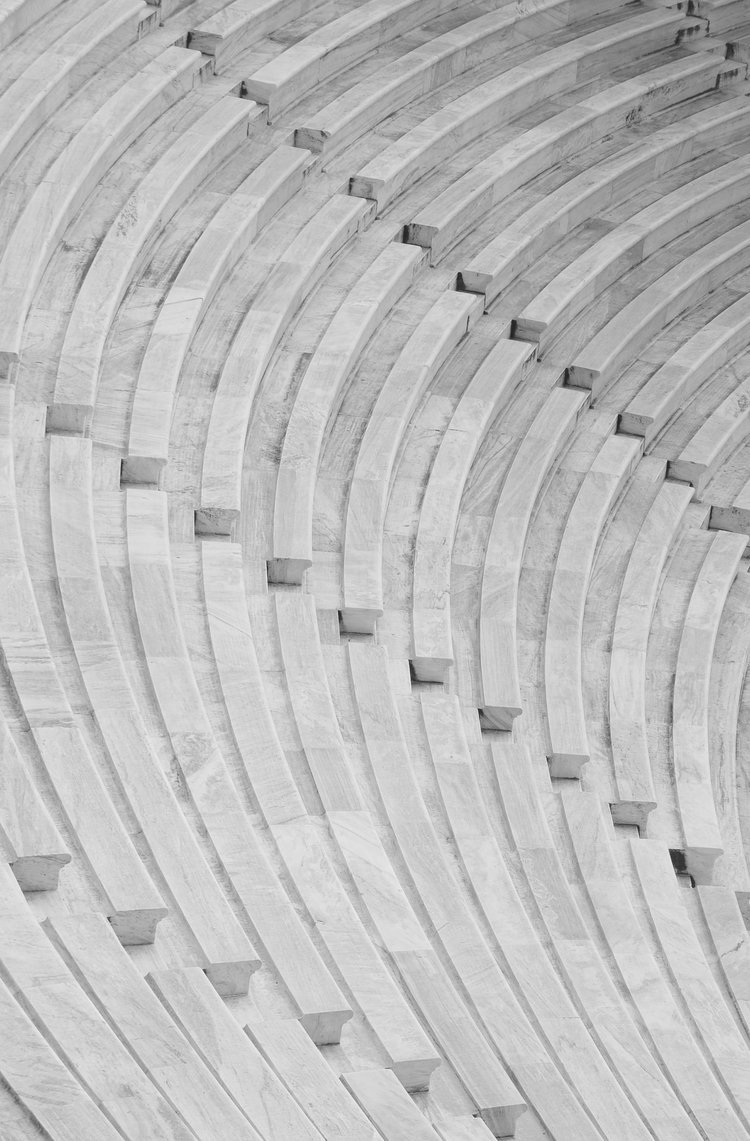 A question? A need? An emergency?
Contact us, we will respond as soon as possible
---